I've always been active in my advocacy of bringing peace to Mindanao. As a graduate of Inter-Ethnic Dialogue and Conflict Resolution Institute In Northern Illinois University, I and the other members of the ACCESS-Philippines, a youth-oriented organization that aims to help in the deep-rooted conflict of our motherland, have sought different media to pursue our goals, dreaming big, taking small steps. We have done youth camps, workshops, and seminars. I myself have found my niche which is writing about Mindanao. But when this rare chance has come—
SINENG PAMBANSA LANAO DEL SUR Film Development Council of the Philippines SHORT FILM COMPETITION 2011
—I thought perhaps using film as a medium can be powerful in transmitting my voice of what peace is for me, not only as a youth advocate of peace but as a native of Lanao del Sur who have experienced the savage effects of the Mindanao struggle for peace. I have no experience in filmmaking but enthusiasm and passion for the cause might make up for it. There is always a first time for everything.
Here's the poster of my movie: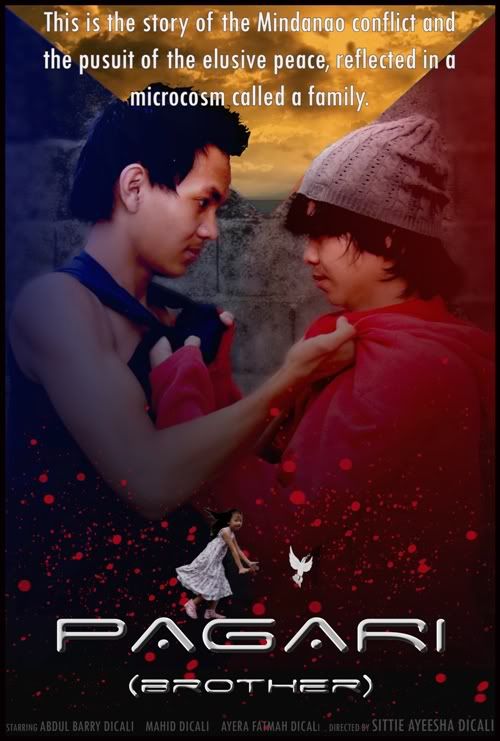 I want to tell the story of Mindanao and the rest of the Philippines that have been in a conflict for decades. They are to me like brothers whose divide started out as petty fights that piled over the years and ripened into a complex ordeal. This is a story of pursuit of the elusive peace.
This is my vlog anyway, behind the scenes as the director-slash-producer-slash-editor. In short: I am a one-woman-show. Wish me luck!